Football 'N' America 6-on-6 Flag Football League Flag Football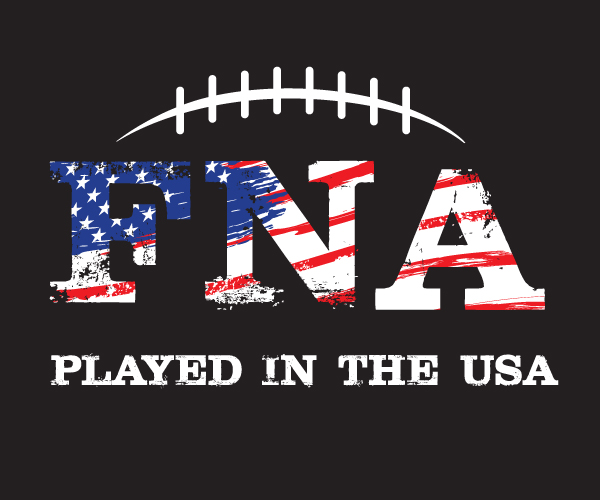 COMMISSIONER INFORMATION:
Brad Cresse - bcresse@tractionsports.com
5:00 - 6:00 pm
FIELD 3: LEFT FIELD/RODRIGUE RIGHT FIELD/EYRE
FIELD 4: LEFT FIELD/FOY RIGHT FIELD/ESTEP
FIELD 5: RIGHT FIELD/JENNINGS
FIELD 6: LEFT FIELD/CARTER RIGHT FIELD/RICHARD
TURF FIELD: LEFT FIELD/SOTILE RIGHT FIELD/PARFAIT
6:00 - 7:00 pm
FIELD 1: LEFT FIELD/SIMONSON RIGHT FIELD/STREBECK
FIELD 2: LEFT FIELD/THOMPSON RIGHT FIELD/CLARK
FIELD 3: LEFT FIELD/AUXT RIGHT FIELD/UNDERWOOD
FIELD 4: LEFT FIELD/EMONET RIGHT FIELD/CASS
FIELD 5: LEFT FIELD/RANDAZZA RIGHT FIELD/JOHNSON
FIELD 6: LEFT FIELD/BABIN RIGHT FIELD/THOMASSIE
CYPRESS TURF FIELD: LEFT FIELD/KUCHARCHUK RIGHT FIELD/TEAM USA-SCHULER
TRACTION FIELD 1: COACH JUSTIN SOUTHERLAND
TRACTION FIELD 2: COACH TREY MCCLURE
TRACTION FIELD 3: RIGHT FIELD/CROW LEFT FIELD/CHRISTINA
TRACTION FIELD 4: LEFT FIELD/MCENANY RIGHT FIELD/FAUL
7:00 - 8:00 pm
FIELD 4: LEFT FIELD/GARRETT RIGHT FIELD/RUSSELL
FIELD 6: RIGHT FIELD/FONTENOT/BELANGER
FIELD 3: RIGHT FIELD/MURRAY-SEMINOLES
TURF FIELD: COACH PITRE
PLAYER FEES: $245 / PLAYER

Entry fee includes:

Preseason Skills Clinic (Saturday, August 26th)

K Division & 1/2 Grade Divisions: 9:00am - 10:30am
3/4 Grade & 5/6th Grade Divisions: 11:30am - 1:00pm

Team Jersey

Team Shorts

Flag Belts & Set of Flags

2 Footballs / Team

Rings for Champion & Runner Up Players

Participation Medals (Kindergarten Division Only)

10 Game Season (2 preseason games & 8 regular season games)

End of the Season Championship Single Elimination Tournament (Seeded by league standings)

1 One Hour Practice/Week (On Thursday evenings only before league play begins)

1 Game/Week on Thursday Evenings (Tuesday will be an additional game night if necessary)

2 Trained Game Officials for every game

Free admission to all spectators (No Gate Fees)
EQUIPMENT NEEDED:
Mouthpiece required for all games and practices.
Cleats (non-metal): Football/Soccer/Baseball (rubber) acceptable
Tennis shoes also acceptable.
GAME DATES (Thursdays):

PRESEASON (AUGUST 31 & SEPTEMBER 7)
SEPTEMBER 14, 21 & 28
OCTOBER 5, 12, 19, 26
NOVEMBER 2
PLAYOFFS: SUNDAY, NOVEMBER 5
FORMATION OF TEAMS:
During registration, parents may request their child to play with as many friends as you'd like. You may also request a specific team if your child is already on their roster and you have been notified by their head coach. We will try our best to accommodate requests, but there are no guarantees. Our goal is to create a balanced and competitive league while accommodating as many requests as possible. All teams will have a minimum of 8 players and a maximum of 10 players on their roster.
---
Player Fees

Regular

245.0

Player Fees

Regular

245.0

Player Fees

Regular

245.0

Player Fees

Regular

245.0